Now that most of the snow has melted, our skis are put away and springtime is upon us. It is time to get outside and enjoy the sunshine. With these warm temperatures, a great way to start your active day is with a smoothie.
Smoothie Recipe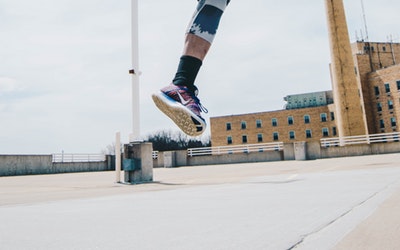 Ingredients:
1-2 cups fresh raw Chard
1-2 cups fresh raw Spinach
1-2 cups fresh raw Kale (baby kale works best)
(if using a mixed greens blend, aim to add approximately 3 handfuls or enough to loosely fill your blender ¾ of the way full)
2 cups of unsweetened Hemp or flax milk
Blend till bright green and no large leaf or fiber pieces are left.
1 cup frozen Blueberries
Blend until smooth between each type of berries.
⅓ cup frozen Blackberries or Raspberries
⅓ cup frozen Bing/ Dark Red Cherries
⅓ cup frozen Strawberries
Serves 3-4 people
Optional Modifications:
Vary ingredient amounts to fit your blender and desired number of servings.
Other non-dairy "milk" could be used, but look at nutrition information and aim for no added sugar, no artificial sweeteners, low in carbohydrates and high nutrient/ vitamin content.
I

f small seeds are a problem for your teeth or digestion, substitute another berry for blackberries.
For more tropical flavor, you can add 2 tablespoons chunked pineapple

(not suitable for those limiting sugars).
For a nuttier flavor with added protein and fats, you can add 2 tablespoons almond butter.
For the mall smoothie flavor, add 1 small peeled orange and 1 tablespoon of pure vanilla extract

(made from real vanilla beans and without sugar).
All ingredients should be organic, washed and trimmed as necessary before being added to the smoothie.
Looking at smoothies from the traditional Chinese medicine perspective, for some people smoothies and cold raw foods could lead to digestive troubles because of their cold and damp properties (like achy joints in cold wet weather).

For people who are active, can digest foods properly, and are located in warmer temperatures, smoothies are generally a fine addition to your healthy diet. For some people, such as those with diabetes or with specific dietary requirements, this may not be the best choice. Consult your physician (or Dr. Overland) if you'd like to determine what the best nutritional options are for you.