You deserve concierge care.
Wellness is a valuable asset that will allow you to enjoy the beauty of Montana for decades to come.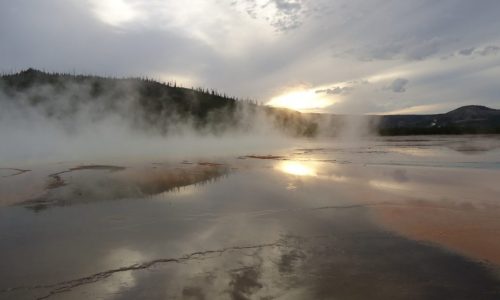 Natural Treatments
---
Southwest Montana residents and visitors are physically active and have demanding schedules. At Overland Wellness, we recognize these pressures and prioritize your time. Dr. Overland will bring the doctor's office to you for minor procedures/ non-emergency injury triage, routine evaluation and more to help you keep up with your important activities. Whether you want luxury care or need urgent treatment, your concierge doctor at Overland Wellness is here for you.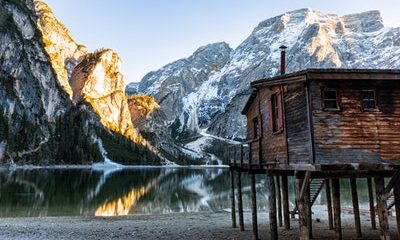 House Call Acupuncture
---
The best acupuncture treatment doesn't have to be in the office anymore. Dr. Overland is willing to travel to you to provide relaxing and rejuvenating house call treatments in the comfort of your own home (or Montana vacation home).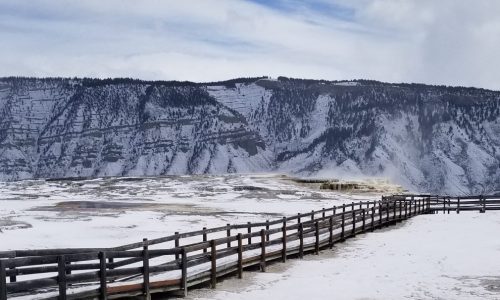 Concierge Care
---
Benefits of Overland Wellness concierge medicine include direct email and text communication, priority after-hours and weekend visits as well as continued lifestyle and nutrition evaluation. With Dr. Heather Overland as your Montana concierge doctor, you will receive a higher caliber of personal interaction and individualized attention. On-demand visits and in-home care fit around your busy schedule. This attention gives you the most comprehensive wellness care.
Athletic Treatments
Treatments after an intense hike or trip down the slopes at Big Sky. When activities are more strenuous than you're used to or you get injured while adventuring, concierge visits can help you get back to your top performance so you don't miss a minute. With Dr. Overland as your concierge physician, you can get back to enjoying yourself and resume your active lifestyle.
Vacation Medicine
The last thing you want to do when on vacation is spend time waiting in a doctors office. Dr. Overland can come to you to provide non-emergency medical treatments and acupuncture. Busy high-performing people sometimes get sick when they finally take a break. Whether it's an acute infection, earache or jet lag, Overland Wellness concierge treatments can help you feel like your best self.
Concierge House Calls
Flexible visits scheduled around you. For a quick check-up or minor office procedure, there's no reason you need the hassle of the office. Even if the office is in beautiful Montana, we understand that your home is sometimes more convenient. Dr. Overland values your time, with her as your personal concierge doctor, your visits are as brief or in-depth as you need them.
Direct Communication
With a more secure private texting system, direct email communication and video conferencing, Dr. Overland is truly there for you. After-visit treatment plan updates and as-needed clarifications help keep you connected.
Overland Wellness concierge services can also include after-hours and weekend access to your concierge doctor.
One Treatment
Great for vacationers, to try new services and for special occasions.
Introduction to Dr. Overland
Acupuncture
Cupping
Tui Na
Acute Care/ Triage
Injury Recovery
Supplement Evaluation
Dietary Evaluation
Lifestyle Modification
Cost for evaluation and treatment.
Packages
Series of problem- focused treatments.
Facial Rejuvenation
Anti-Aging Wellness
Stress Reduction
Injury Recovery
Pain Reduction
Energy Improvement
Some treatments are best planned as multi-visit packages.
Concierge Membership
The most individualized attention. For those requiring the highest caliber of luxury care, visits outside of regular treatment hours, and ongoing direct communication with Dr. Overland.
On-Demand Visits
Phone and Email Communication
Anti-Aging Treatments
Dietary Management
Athletic Optimization
Individualized Attention
Direct Access to Your Doctor
Wellness Optimization
Laboratory Evaluation
Comprehensive Treatment Plans
Monthly or quarterly retainer fee and per-treatment cost.
House Calls
Certain local locations included in treatment cost for concierge participants.
Bozeman
Livingston
Belgrade
Four Corners
Big Timber
Big Sky
Ennis
Chico
Out of service area add-on based on distance and conditions.
Insurance
Overland Wellness is not in-network with insurance carriers at this time.
We are happy to provide a detailed receipt that may qualify you for reimbursement from your insurance company. We also accept HSA/ flex spending and most major credit cards in payment for medical services.
Benefits of concierge care, unlike typical medical practices & insurance billing:
Upfront Costs
No Billing Surprises
Extra Services Included
You Are The Priority
Easy Online or Phone Scheduling
Insurance may not cover the best treatment options and highest quality of care:
House Calls
Individualized Treatments
Personalized Attention
After Hours Visits
Weekend Appointments
Extended Visits
Treatments and medical care should be based on what is clinically indicated and best for the patient, not simply what an insurance company decides they're willing to pay for.
However, concierge care is not insurance and is not intended to replace your insurance plan.