Greater Coeur d' Alene Acupuncture
Conveniently located in Hayden, Idaho
Acupuncture is a gentle technique using tiny, sterile, single-use needles to stimulate specific points on the body. The practice of acupuncture is based in Traditional Chinese Medicine and has been used for thousands of years.
Today, it is recognized as a key component of a comprehensive wellness plan. At Overland Wellness, you can receive the peak of traditional Chinese Medicine in combination with the best of modern natural medicine. You are able to receive a custom-tailored acupuncture treatment that meets your needs and leaves you feeling refreshed.
Overland Wellness is conveniently located in Hayden, Idaho. Dr. Heather Overland, NMD LAc is a licensed acupuncturist as well as a naturopathic medical doctor. Dr. Overland focuses on providing the highest quality care that provides the most effective results. Treatments are gentle, minimally invasive, and individualized to your specific needs.
As both a trained physician and licensed acupuncturist, Dr. Overland truly understands the anatomic structures and physiologic processes in your body that may be contributing to your condition. This understanding is combined with technical expertise to provide the most effective and appropriate acupuncture treatment for you.
Athletic Recovery Acupuncture
Active and outdoor-centric lifestyles require acupuncture that is specifically tailored to your North Idaho lifestyle. It is part of a holistic wellness plan to maintain performance and enjoy athletic activities year after year. Whether it is a shoulder that has been aching, a knee that just isn't keeping up, or a back that doesn't handle the lifts and bends of your daily life, acupuncture can be a useful part of your athletic recovery.
Acupuncture can help speed recuperation after injury, relieve pain, and even improve your performance. While acupuncture is a great treatment on its own, it is even better when combined with a comprehensive treatment protocol that includes naturopathic medical evaluation, food and supplement management, bodywork, lifestyle changes and even specialist orthopedic care and physical therapy.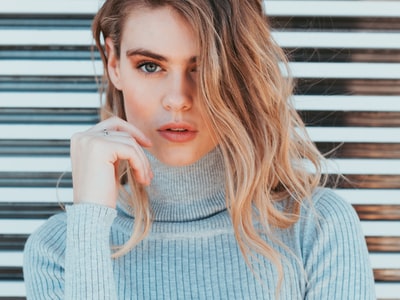 Facial Rejuvenation Acupuncture
Acupuncture points are used throughout the body. For facial rejuvenation, the tiniest and most delicate needles are used on the face as well as the body in combination with tui na facial massage.
This gentle yet intensive treatment comes together to give you a glowing complexion, reduce the appearance of fine lines and improve your skin's texture. Treatments are best done in a series, but you can notice improvement as soon as the first visit.